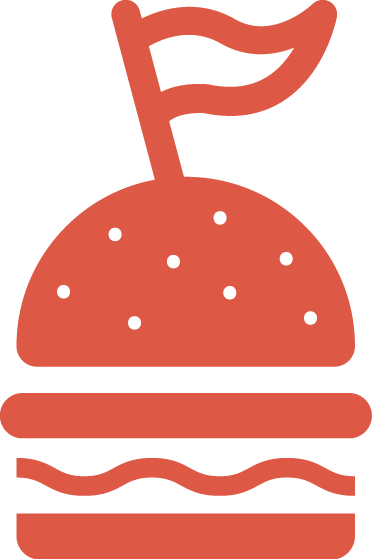 Historically, food has been the catalyst for bringing people together. Preparing food and sharing it with friends and family has long been an important aspect of eating. However, these days, this wonderful tradition is becoming lost in the labyrinth of individualism with added distractions of TVs, 24 hour news and mobile phones.
I grew up in a Persian family where preparing and serving food is how you express love. The very act of sitting around the table, passing on dishes, chatting loudly over your cousins, helping your grandma prepare pomegranate paste or simply eating your mum's cooking was more than just comfort food, it was a warm blanket of love.
In creating Mission, we were not aiming to compete for the best burger of the month but to bring YOU to our table and shower you with love and affection. You are the centre of our attention.
In doing so, Mission hopes to bring the importance of community back into food by creating an atmosphere where you can take a load off, enjoy a scrumptious burger with your friends and family and if you feel so inclined to get involved in one way or another with one of our small local community initiatives.
Finally, Mission comes from our passion for flavour, travel and adventure. We have aimed to bring you flavours from all over the world using the finest of local ingredients sourced from local family businesses in WA. We hope you join us on this journey and we look forward to having you around our table.
Dorsa Nazemi, owner